2nd generation uniform of ANA's ground staff (1972-1978)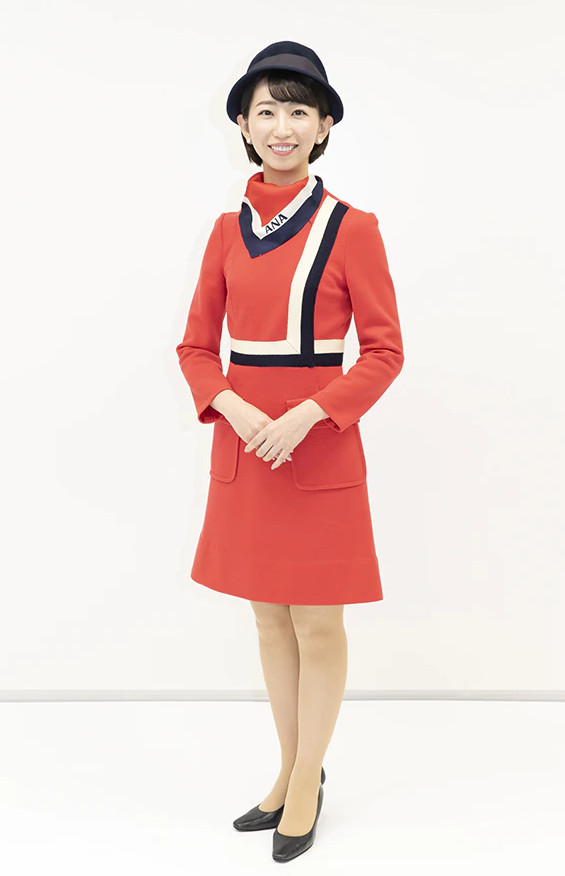 Source: https://www.ana.co.jp/group/company/ana/uniform
This is 2nd generation uniform of ANA's ground staff.
The impression has changed dramatically compared to the 1st generation uniform.
The color changed from blue to a bright red dress and the point is the two-color line of white and black.
In addition, the hat has changed from a beret to a hat style.